In my 37 week post, I included some photos from a surprise shower Jason's colleagues threw for us last week. This weekend, my mom and sister had just a few of my dearest friends over to help celebrate London's arrival with amazing food, adorable (pink) decor, and the sweetest gifts.
I was again overwhelmed with the people who consistently show us how much they love and support us, including my mom and sis who put in a TON of work, and my sweet friends and family who came. I can easily say that I have the very best people in my life. They make me laugh, cry, and think; they make me become someone better than I am on my own, and having several of them together at the same time was extra special. It was easily one of my favorite days in recent memory.
Veronica and Gran with precious baby Laura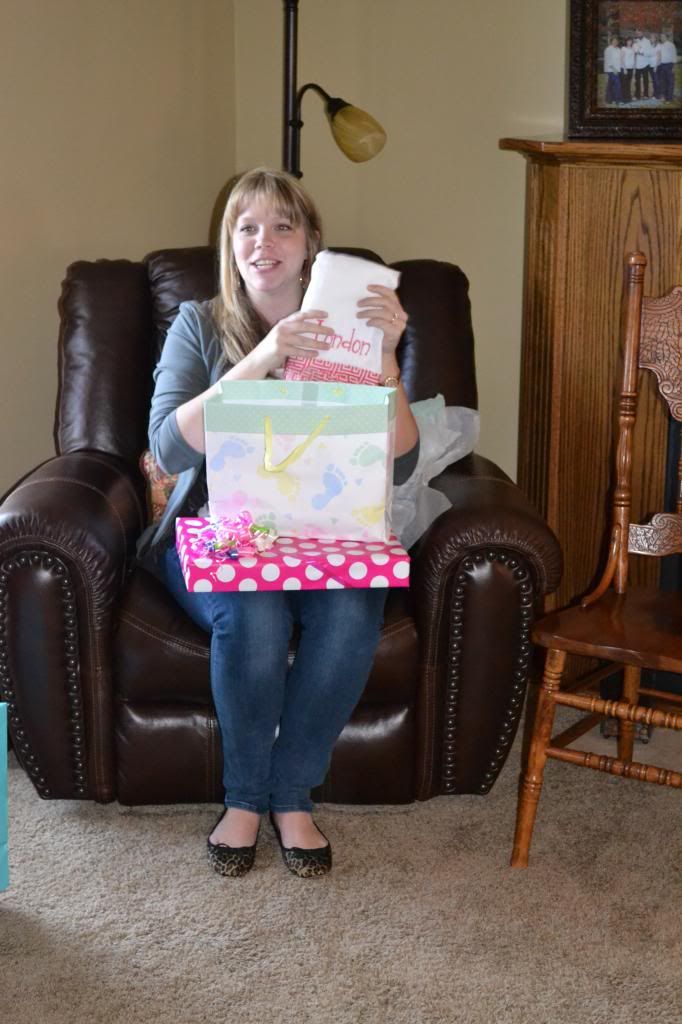 London's first personalized burp cloths from Teresa and Lindsay.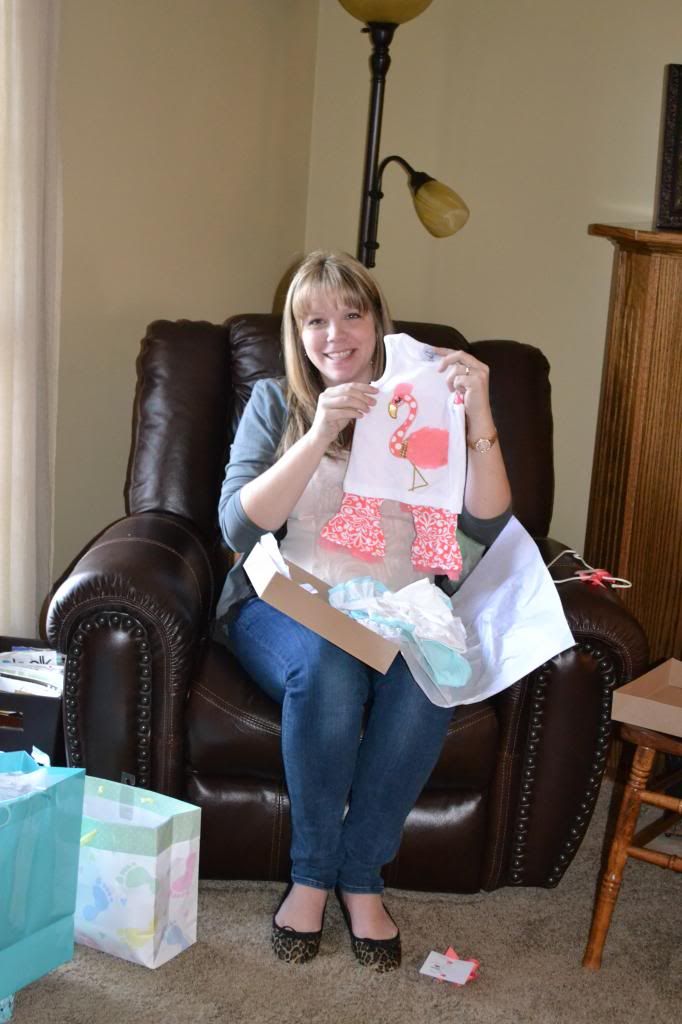 Is this not the cutest outfit ever? Thanks, Teresa and Linds!
One of my favorite photos Lindsay took for us...and the frame matches her room perfectly!
More goodies from Lindsay
Of course my pharmacist friend would think to stock us up in medicine (and TONS of cute outfits)! Thanks, Elizabeth!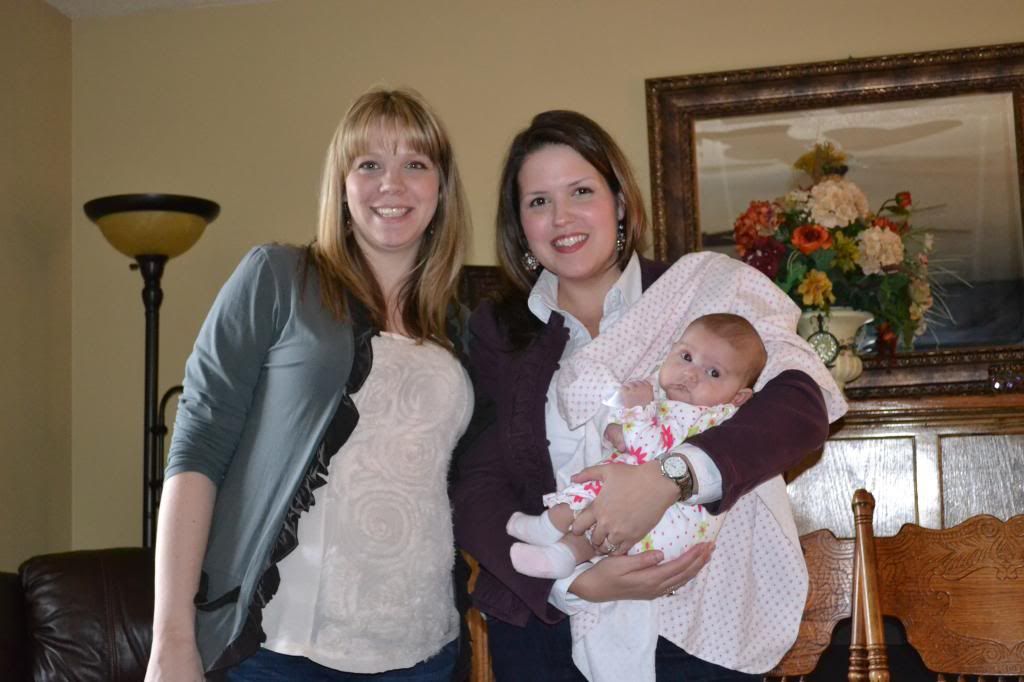 Carrie-Nell and baby Laura came all the way from Richmond to celebrate (and brought us the CUTEST Matilda Jane top--among other things).
Thanks again to all the friends and family who made me even more excited to meet our new addition, and who I am so proud to say will be able to look up to such wonderful, Godly, smart, fun women!